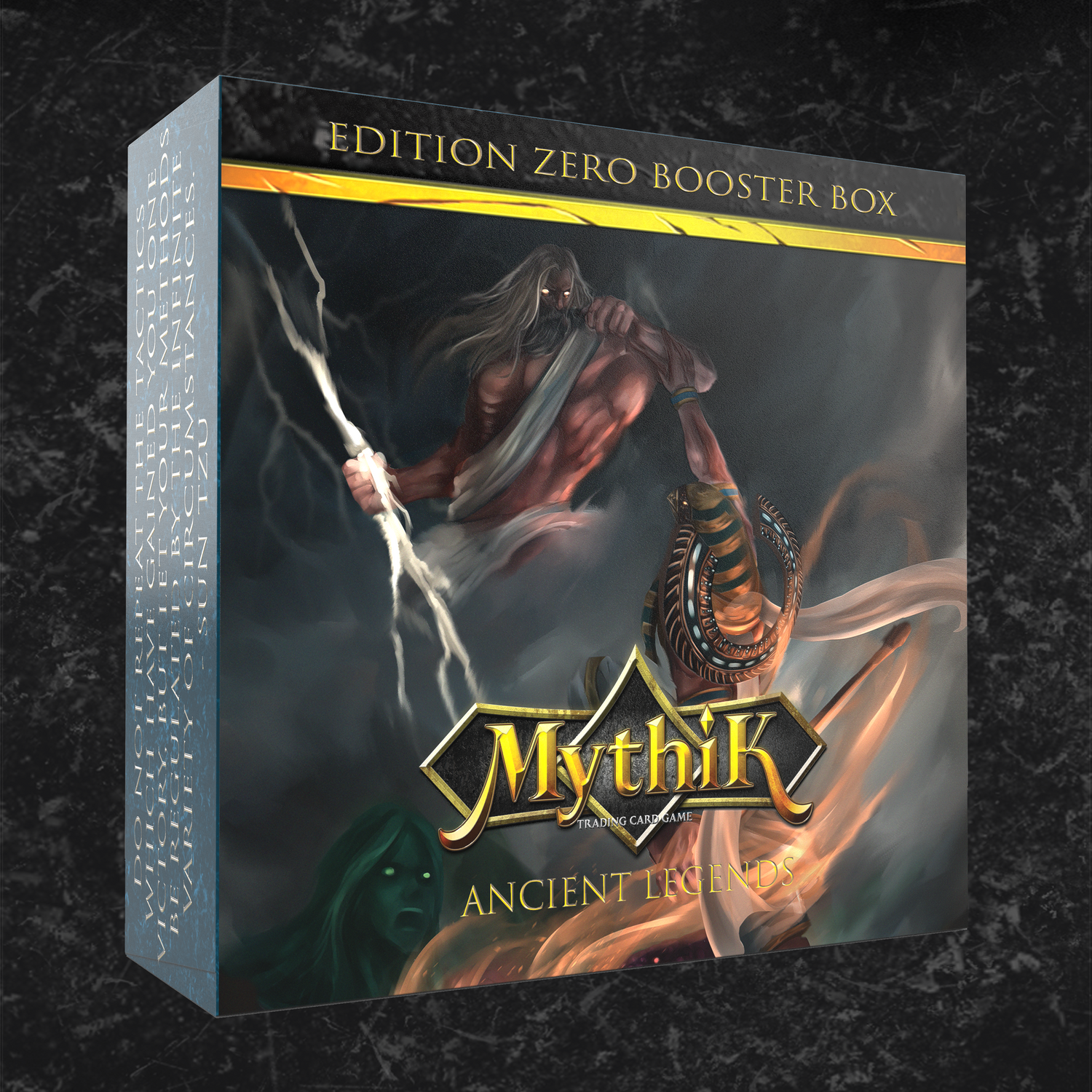 ANCIENT LEGENDS Booster Box available now
The first-ever Mythik TCG booster box is now available. These limited edition boxes each have 200+ cards with two guaranteed Tier III or higher rarity cards. Only 500 of these boxes were ever made.
SHOP
ANCIENT LEGENDS Booster Box
Get your hands on the first-ever Mythik TCG booster box!

Each box contains 16 Edition Zero booster packs, each with 13 cards.

Edition Zero is the designation for the first-ever release of Mythik cards.
Access ultra-rare Tier III and Tier IV cards!

Every 8 packs, receive a Tier III Hidden-Rare card or a Tier IV Legend-Rare card. Guaranteed 2 per box
All archetypes available in this booster box!

While starter decks focus on one or two specific archetypes, the Dawn of Mythik promo pack takes cards from a pool of every available Mythik TCG card in the game!
Limited to only 500 boxes!

ANCIENT LEGENDS Booster Boxes are limited to 500 and will never be released again once sold out.